Over one thousand visitors and hundreds of new members have flocked to the new and improved Tiller Leisure Centre following its 22-month refurbishment and reopening on 3 January.
The popular local leisure centre was closed in response to the first COVID-19 lockdown in March 2020 and remained closed due to social distancing requirements, during which time improvements were made to the facilities.
A £500,000 investment from Tower Hamlets Council and GLL, who operate the borough's leisure centres, has breathed new life into the swimming pool, gym and exercise studio, with new paint and low-energy lighting added to extend the life of the centre and make it more sustainable.
It was officially reopened with a ribbon cutting ceremony attended by the Mayor of Tower Hamlets, John Biggs and Team GB Tokyo 2020 Paralympics' silver medallist, Ali Smith on Monday 17 January.
During his tour of the site the mayor watched Canary Wharf College: Easy Ferry Primary School using the five-lane 25-metre swimming pool, one of ten local schools already benefitting from the centre's reopening and the life-saving potential of swimming lessons.  
John Biggs, Mayor of Tower Hamlets, said:
"It's great to have Tiller open again. I hope old and new members will come to take advantage of the new and improved facilities on offer, including the 25-metre five-lane swimming pool.
"This is a key step towards building a better borough for our residents and our ongoing recovery from COVID."
Julia Grant who lives close to the leisure centre and takes her 11-year-old son James to swimming lessons at Tiller, said:
"James loves his swimming lessons, and we are extremely happy to see that the centre has re-opened."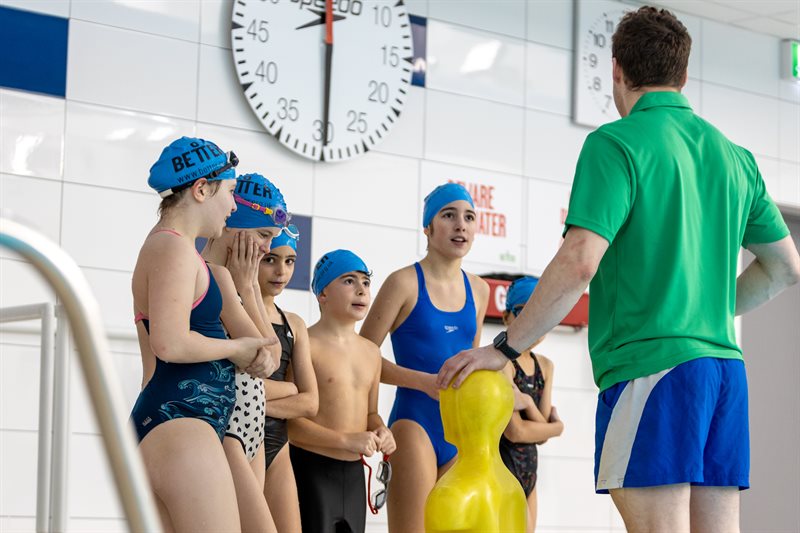 The reopening of the 25-metre pool, with its new tank, lighting, and air handling is a landmark moment for leisure provision locally – taking the total number of available pools in Tower Hamlets to three, with York Hall in Bethnal Green due to reopen in Spring 2022 and a decision pending on the future of St George's in Shadwell.
The new look leisure centre will create 20 job opportunities for local people with free training on offer for lifeguard and swim teacher roles.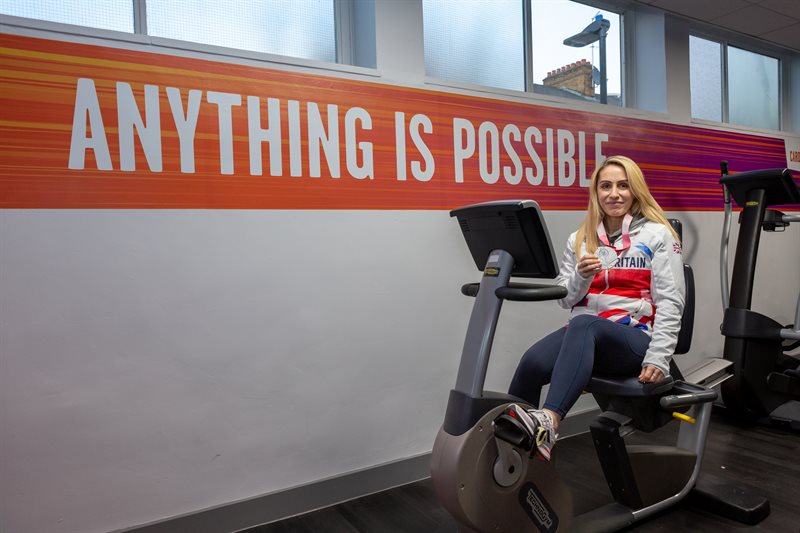 Reopening was also attended by Cllr Sabina Akhtar, Cabinet Member for Culture, Arts and Sport; James Thomas, Corporate Director, Children and Culture; Mark Sesnan, Chief Executive, GLL; and, local hero Ali Smith, Team GB Tokyo 2020 Paralympic silver medalist, who trains at the Mile End Stadium and Leisure Centre in Tower Hamlets.
Ali Smith, said:
"I feel very lucky to have everything I need for training at Tiller and Mile End."
Better's Karen Stevenson, General Manager of the Tiller Leisure Centre, said:
"Everyone at Better is excited to welcome our customers back again to Tiller Leisure Centre.
"We see ourselves very much at the heart of local community health and wellbeing and know the importance our customers place on their local leisure facilities.
"These welcome investments will not only extend the life of the building and create a fresh and bright environment but help us welcome even more people to get more active, more often."
Smith was attending to promote the GLL Sport Foundation, the UK's largest independent support programme for aspiring athletes, which is currently open for applications until 20 February.
Ends —
Notes to editors
Job opportunities
Visit https://www.better.org.uk/jobs to explore the latest local GLL job opportunities.
About the GLL Sport Foundation
National research showed the annual cost of attaining high national sport rankings averaged £6,000. In many cases, talent was being lost due to financial hardship with an associated negative impact on local young people, communities and sports clubs.
GLL were determined to develop a scheme to counter this problem. It launched its Foundation in 2008.
Visit www.gllsportfoundation.org to learn more and to apply before 20 February.
Options for leisure services in Tower Hamlets consultation
A consultation ran from Monday 15 November 2021 to Wednesday 12 January 2022. The latest information can be seen at: https://talk.towerhamlets.gov.uk/leisure.

Posted on Tuesday 18th January 2022
https://www.towerhamlets.gov.uk/News_events/2022/January-2022/Local-residents-flock-to-new-look-Tiller-Leisure-Centre.aspx